The Sting Band Division is the musical highlight of the Mummer Parade. The String Bands are known for their happy music and elaborate costuming. The first String Band participated in the 1901 parade as a novelty. This continued to grow and in 1915 their own division was formed.
The string band sound is unique due to the instrumental makeup. This includes Banjos, Mandolins, Violins, Accordions, Saxophones, Bass Fiddles, Drums, and the Glockenspiel.  The instrumentation is string, reed, and percussion as brass instrumentation is not permitted. The members of the various bands are amateur musicians and professional musicians are NOT permitted.  The various bands in this division perform throughout the Country and the World bringing joy to many.
For many years bands would perform marching band-style drills for their presentations. This changed in 1976 when the first dance routines were present in their presentation. Today the bands use elaborate props and scenery along with Broadway-style choreography to put on four and a half minutes shows. These shows resemble mini-musicals.
The dedication of the members in this division is of the highest level as shown in the showmanship and performances year after year. The men and women of the String Bands meet weekly year-round to perfect their music and routines.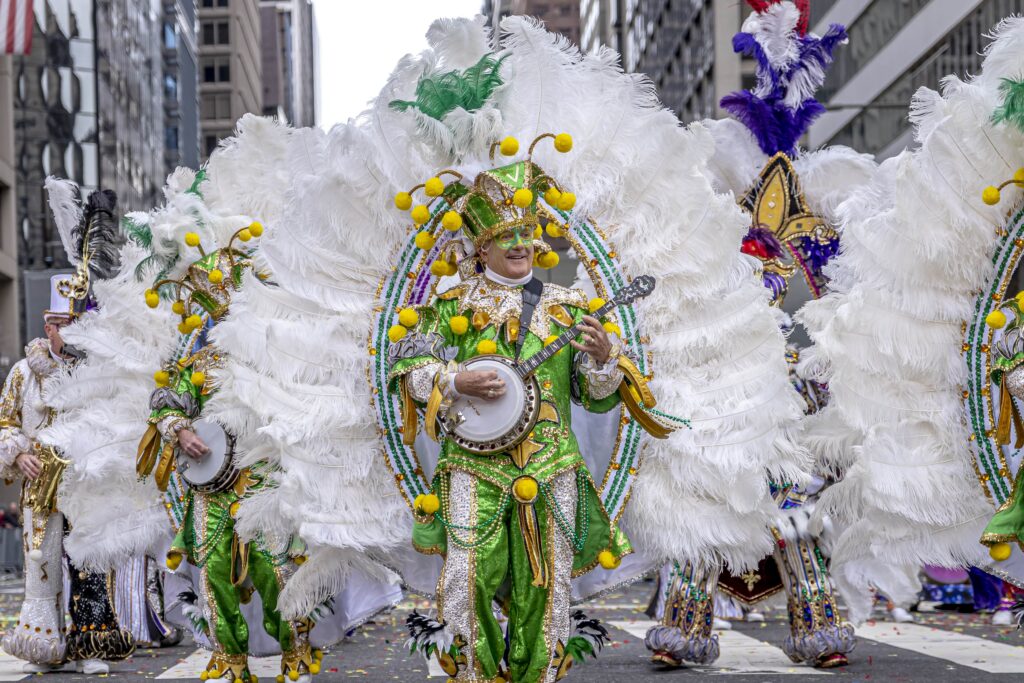 LEARN MORE ABOUT THE OTHER DIVISIONS IN THE MUMMERS PARADE