The Comic Division is the original division – they are the heart and soul of traditional Mummery. The Comics trace their roots back to the Ancient World, Middle Ages, and Colonial America. Comics are known for their satire and light-hearted fun.
At one time there were six Comic Clubs in the division. Today there are the Goodtimers, Landi, and Murray Comic Clubs. These mother clubs sponsor thousands of participants in a variety of categories. These categories include Captain, Brigades, Groups, Best Couple, Original Costume, Original Character, and Juvenile. These entries are judged for their costuming and presentations. 
Participants in the Comic Division range in age from newborns and infants to seniors in their eighties. Performances poke fun at current events, sports, mummery, and of course political satire. These participants usually make their own costumes and props which take months to put together.
The Comics are one big family as many brigades, groups, and clubs are family, friends, and neighbors. On the surface, the Comics' main purpose is to have fun and celebrate the New Year. Don't be fooled the competition among the various clubs is fierce. All striving for that pride of being Champions.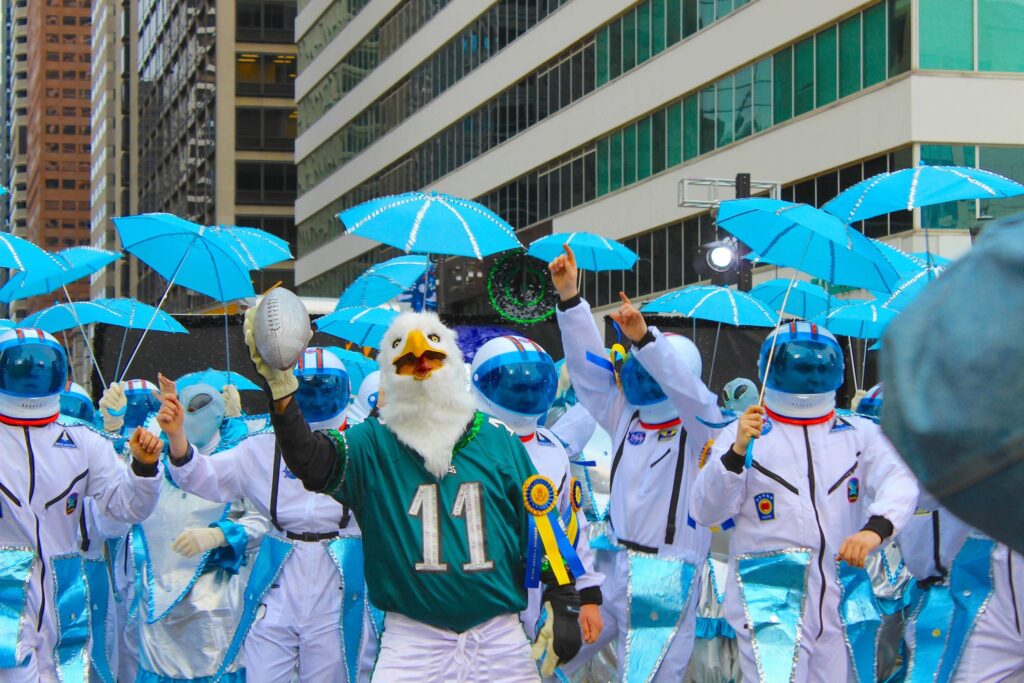 LEARN MORE ABOUT THE OTHER DIVISIONS IN THE MUMMERS PARADE