The Fancy Brigades were formed in the early 1940s. During this time they were referred to as groups. In 1947 they became known as Brigades. The Brigades paraded as part of the Fancy Division. Each Fancy Division Mother club had approximately five brigades. These brigades competed against each other and the points awarded were awarded to the sponsoring mother club. In 1960 the Fancy Brigade Association was formed.
Following the 1977 parade, the Fancy Brigade Association proposed having their own division and requested the City of Philadelphia to approve their request. After months of speculation and discussion, the City approved the brigade's request as long as they paraded last in the line of march. So on a snowy January 1, 1978, the Fancy Brigade Division made its debut on Broad Street. After a rough beginning, the Brigades changed how they designed their costuming and props for the under-the-lights parading. In another bold move to guarantee Mummers on New Year's Day the Brigades voted to move their performances to the Pennsylvania Convention Center for indoor performances. So in 1998, the first Fancy Brigade Finale was held to sellout crowds. Due to the initial success, the Brigades added a second show which was to be judged, and the winner was awarded the Dan Lerro Cup. This cup has all the first prize winners dating back to 1950 on the cup. In 2016 the Brigades changed the name of their trophy to the Jim Julia Cup in honor of the man who was a driving force within the division and parade upon his sudden passing.
The Fancy Brigade Division performs four-and-a-half-minute mini Broadway-style shows with massive props, scenery, and choreography. These performances are a spectacle to be seen. After the first show, the Brigades join their fellow Mummers on Broad Street and go back to perform the second show for the judges. The men and women of the Fancy Brigade Association strive to be a positive force in Mummery.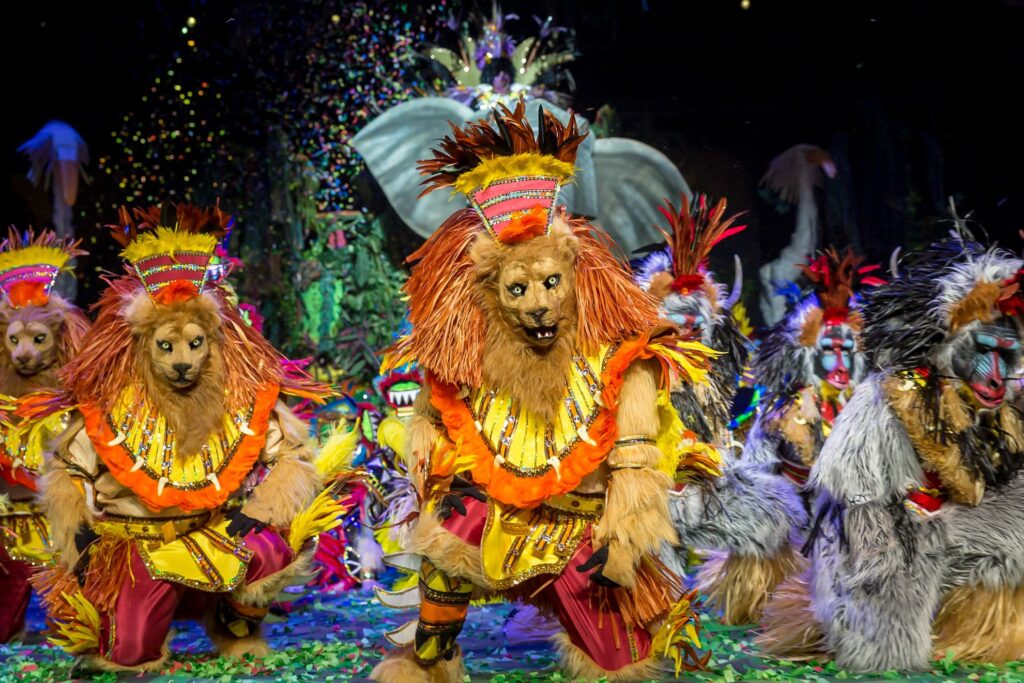 LEARN MORE ABOUT THE OTHER DIVISIONS IN THE MUMMERS PARADE