The name reflects the mission – this division is known for the beauty of suits displaying dazzling color, large backpieces, and frame suits. The costuming is a sight to behold.
The Fancy Division is judged on costume and presentation, with approximately 60 individual entries per Club.
In each Club large-frame suits are judged in categories. These are King Clown, King Jockey, and Handsome Trim. Other categories in the division are Captain, Trio Pantomime Clowns, Fancy Trio, Handsome Costume, and Juvenile. Juveniles are members from walking age to 12 years of age.
The Fancy Division was one of the original Divisions in the 1901 parade. The Division once had four competing mother clubs until recent years. Today the remaining club Golden Sunrise first paraded in 1960. The Club is located in South Philadelphia.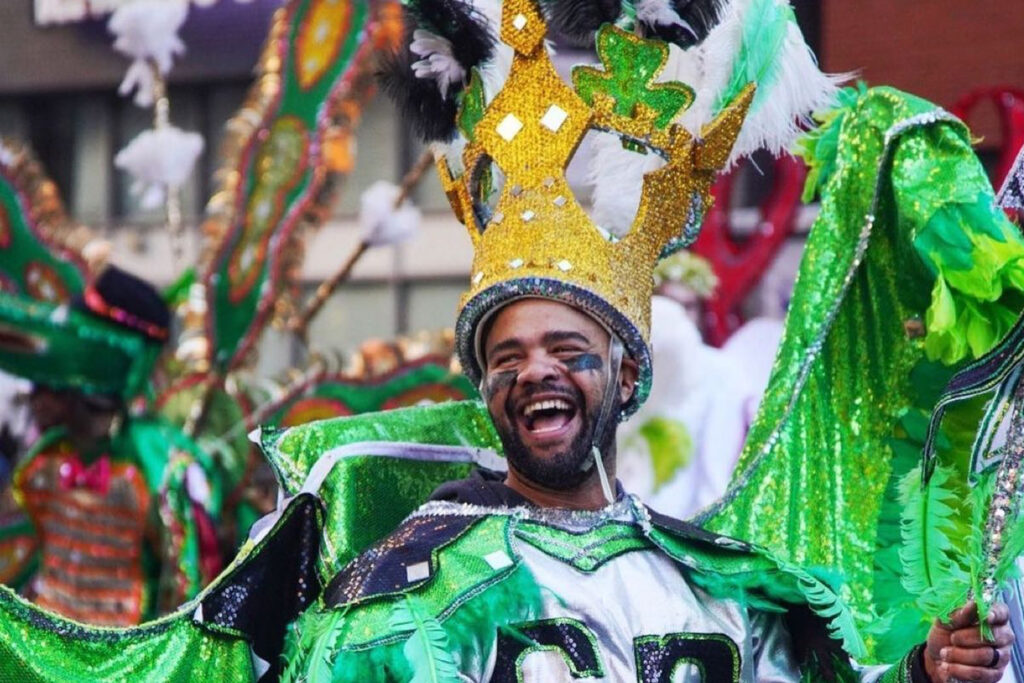 LEARN MORE ABOUT THE OTHER DIVISIONS IN THE MUMMERS PARADE